Make Time For Me ~ FIRST Challenge
I've been where you are, and trust me when I say I KNOW how you feel..
PLEASE PLEASE PLEASE! STOP putting yourself last in your life!! 
Listen, I know what it's like to have to be everything to everyone. Work, kids, husband, pets, cooking, cleaning... the list goes on and so often you put yourself at the bottom. You crash into bed exhausted. You wake up tired. You feel like a hamster on a wheel. Can you break this cycle?
YES YOU CAN! AND I CAN HELP!
Does This Sound Like You?
You are tired alllll the time and want your energy back.
There aren't enough hours in the day to do anything for yourself after taking care of everyone else's needs.
You're kinda feeling like you've lost yourself - and the current state of your body unfortunately reflects that.
(and menopause isn't helping!)
You miss the confidence in yourself and body that you USED to have.

You literally cannot look at another treadmill or elliptical machine again.

You have tried every diet known to man and they just never work for the long term. 

You struggle with portion sizes and knowing what exactly to eat.

You are so busy that you forget(or don't make time) to eat and end up famished.
You look in the mirror and say mean things to yourself inside your head.
You're sick and tired of WISHING for your dream body.
Introducing the Make Time For Me ~ First Challenge
A hands-on program I have created to help women like you find MOTIVATION to put yourself FIRST, find inner HAPPINESS and create a routine that is going to set you up for LONG TERM success rather than falling off the wagon.... again.
This is a program that teaches you how to fill up your cup FIRST so that you can pour into others without feeling GUILTY or stretched for time.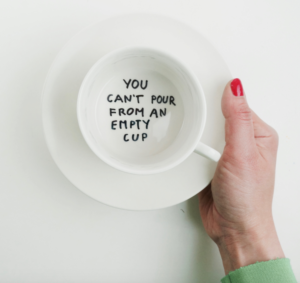 Flash Forward 30 Days From Now
You're shopping in your closet for smaller clothes that you haven't worn in years!
You have energy to get more done when you get home from work instead of dropping
on the couch out of exhaustion.
You're glowing - seriously. The foods you're putting in your body are actually making you healthier and it's visible in everything from your waistline to your skin.
Fitness has become a stress reliever that you look forward to!
You're the happiest and most confident version of yourself because you DECIDED to accomplish that.
I was more than 20 lbs overweight, frustrated, depressed, feeling like the ultimate FRUMP.
My pants were strangling me and I felt tired and sluggish most of the time and totally confused about what to eat, how much, which products were good, not good. It was all so confusing!
I finally decided that I needed a major CHANGE and was tired of being tired all the time! I joined the Y but had NO idea what to do.
All those machines, all those weights - what am I supposed to DO with them??!! So although I'd come away a sweaty mess - nothing was changing. My pants STILL strangled me and I STILL had bat wings and flabby arms.
That's when I found an awesome community of other women who were struggling with the same problems. I learned how to make lifestyle changes without giving up everything that I love to eat. A system that mapped out exactly what exercises to do and what and how much
to eat!
This TOTALLY worked when the gym had NOT!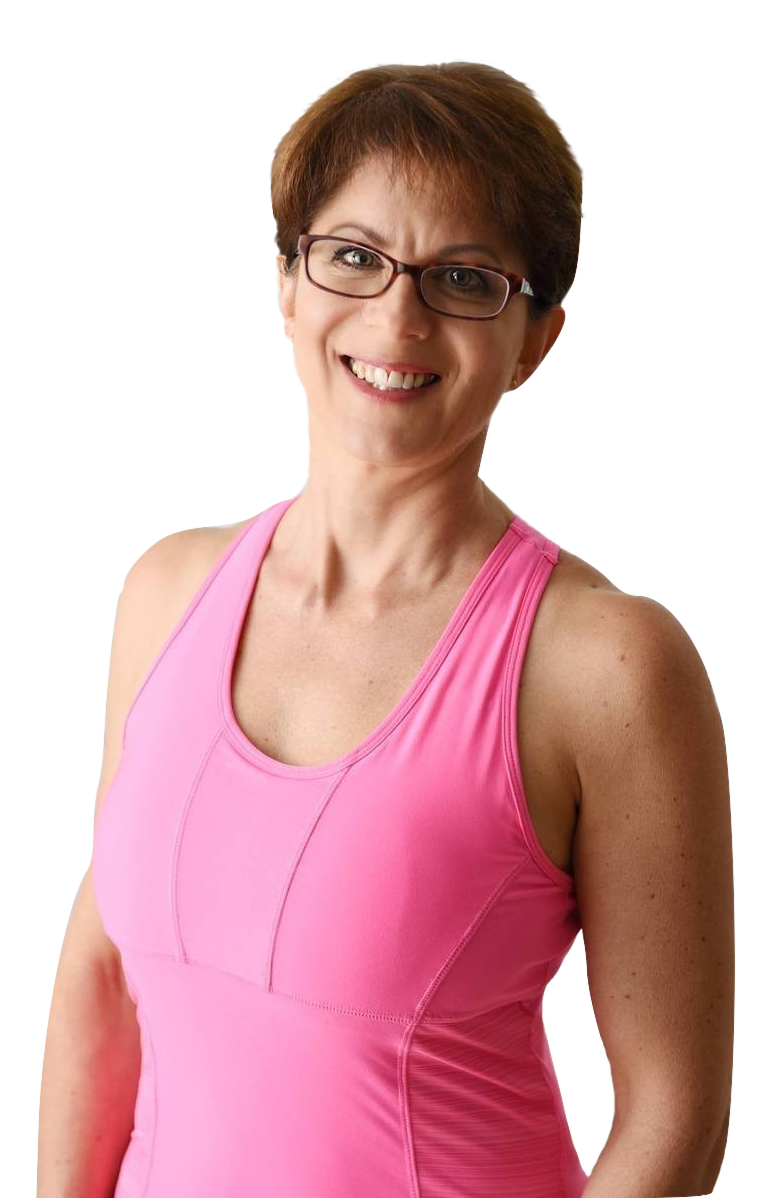 This program is about getting results. In our time together, we're going to focus on 4 core elements: 
Fitness:

You will have access to over $6,000 worth of workouts for an ENTIRE year. Not only that, but you will be matched with a workout that helps you reach your goals and will also be a fitness program that you love!
Nutrition: personalized meal planning so you know exactly what to eat and when to eat including a delicious breakfast shake that is filled with superfoods -- it takes the guesswork out of breakfast for 30 days!. You will also receive portion-control containers that help you maintain a balanced diet and avoid overeating.
MINDSET AND GOAL MAKEOVER -- We are FULL of fear -- fear we aren't good enough, fear we won't achieve success, fear of what others will think, fear of all the ways things can go wrong. Your transformation is about more than just your body - this is about being the best version of yourself. We will be tackling those mindset issues AND learning how to set goals and actually reach them!

Accountability and support

. You don't have to do this alone - and you shouldn't have to. A big reason you'll see results in our time together is because you'll get 1:1 coaching, and have the support and accountability to

KEEP GOING

from not just me, but others on the same mission as you, AND we'll be doing bi-weekly LIVE video chats!
The woman who is ready to PUT HERSELF FIRST in her life.
This is for the woman who is ready to get her GLOW back because  the foods
you're putting in your body are actually making you healthier and it's visible in everything
from your waistline to your skin.
This is for the woman who wants to have ENERGY and wants to feel CONFIDENT again.
This is for the woman who CRAVES freedom from the voice in her head who tells her she's not
good enough, not thin enough, not pretty enough, not enough.
This is for the woman who wants to make a PERMANENT change in her life -- no more
yo-yoing for special events.
This is for the woman who wants to take back CONTROL of her life.
Your Investment in Yourself ~ Includes
A year of Access to tons of programs, for any level of fitness, complete with workout schedules, and nutrition guides.  Beachbody's All Access Pass is the PERFECT solution to help you get the results you want - especially with ME as your coach!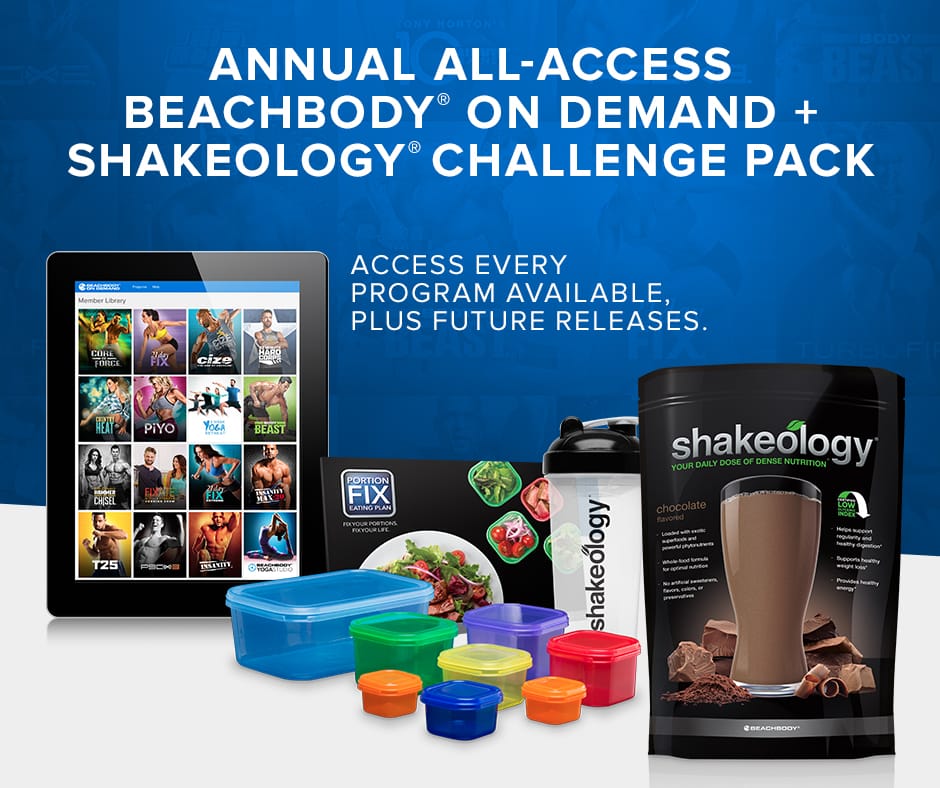 30 DAY SUPPLY OF SHAKEOLOGY
A month's worth of a superfood-packed protein shake. Shakeology is JAM PICKED with nutrients that allow you to feel energized and nourished AND it seriously tastes AMAZING, I promise!
I believe STRONGLY that drinking Shakeology each and every day was hugely beneficial in helping me shed the pounds quickly, reduce my cravings for sweets, and I know that by adding it to YOUR daily routine, you'll feel the same.
PRIVATE FACEBOOK GROUP
Accountability and support, especially when times get tough, are CRUCIAL for helping you STICK to your goals. This community is available ONLY to my clients that are a member of this Make Time For You ~ FIRST program, and because of that, this is a safe space for you to check in daily and share - the good, the bad, and the ugly! This is where you'll also be checking in with me daily. Have a question? Feeling frustrated? I'm just a post away!
(THIS BUNDLE IS ON SALE FOR $160 FOR A LIMITED TIME!)
THERE IS A 30 DAY MONEY BACK GUARANTEE IF YOU ARE NOT FULLY SATISFIED.
Questions? Not sure if this is right for you?
Simply email me - risa@risalynch.com - and I'll get back to you right away!
The Results Speak for Themselves...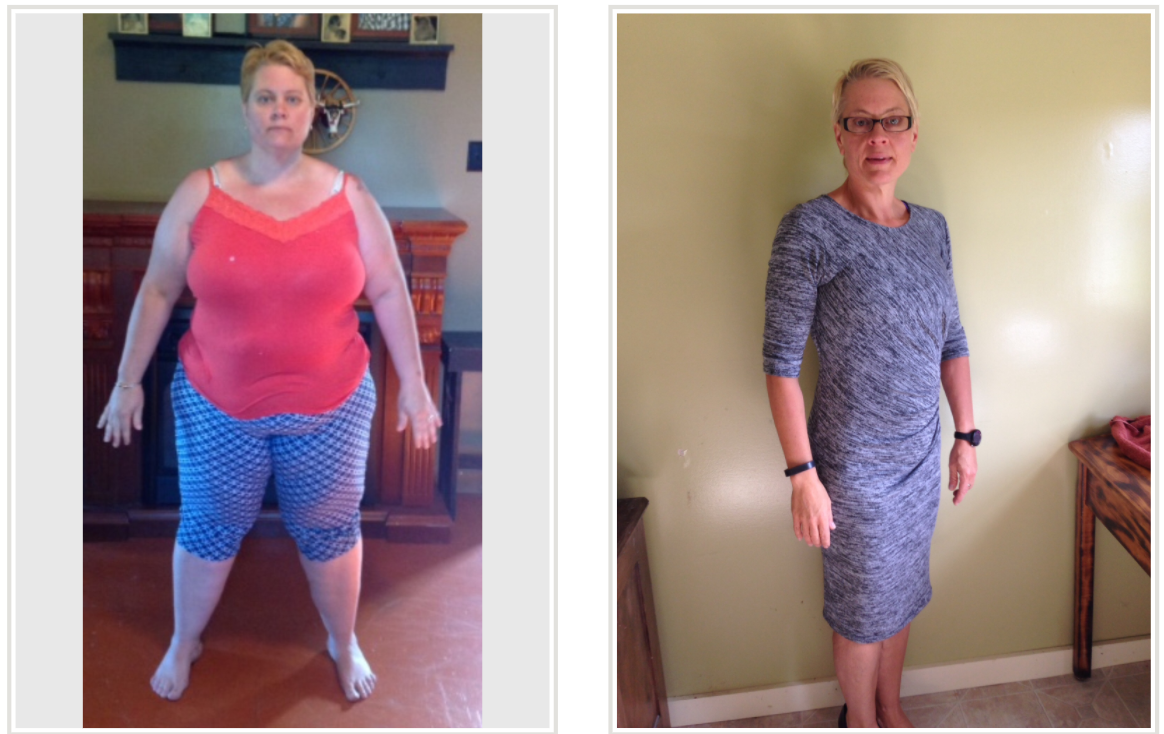 Lost 186 lbs. and 15" off her waist!
"I am a shadow of my former size but stronger and more confident than I have ever been. I am an active mom and now often have energy left over when the kids have collapsed with exhaustion. I have gone from pant size 26 and shirt size 5XL to pant size 6 and S/M tops. This is a huge accomplishment for me."
Jennifer T.
"I've struggled with my weight for the last 28 years. I like food & sweets. I love to cook & try new recipes. I know that portion control is a huge problem. I've tried several different diets with success (at first) but I could never keep the pounds off which led me to fluctuation in weight. My all time high was at the beginning of my journey with BeachBody. At 239 lbs, I was dealt problems such as arthritis in my knees and back & neck issues.
Clothes shopping was one of my most dreaded tasks as I could never find things I liked or that fit me properly.
I have a sweet tooth and have failed many times with other programs because sweets were just not part of those programs. Shakeology offers the sweetness I crave without it being bad for me and helps to curb my appetite so not to snack on junk! Also GREATLY reduced the need for coffee as it gives me the energy I need to get thru my day."
Denise C.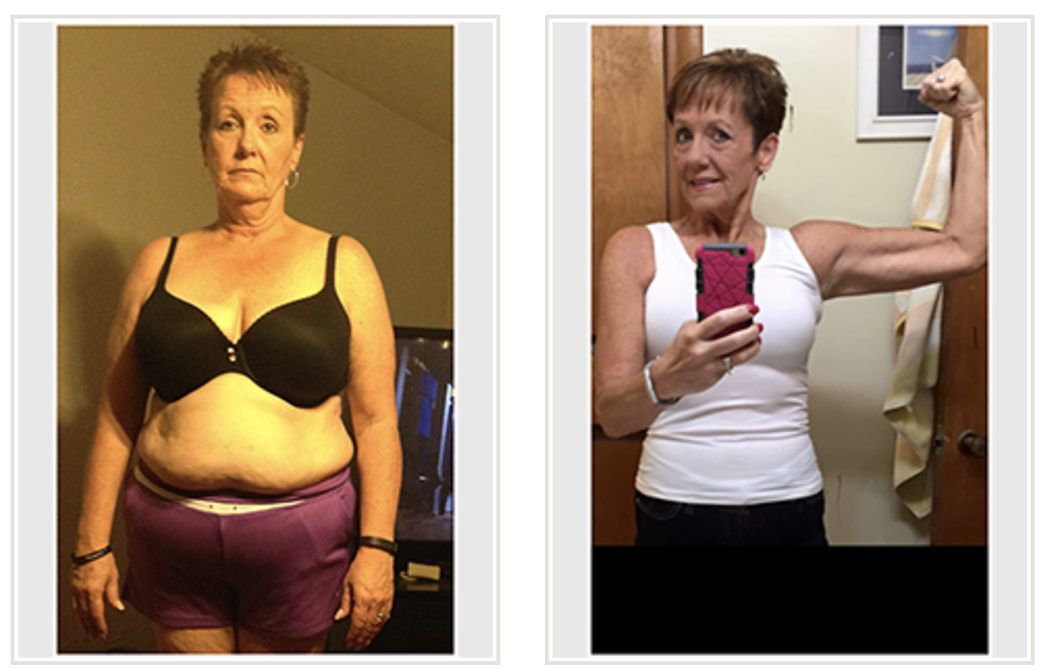 "I've lost over 90 pounds since May 2014, and today I'm healthier than I've ever been in my life. I look in the mirror and can't believe I'm the same person! I'm loving life, and the biggie: I finally love myself, which allows me to be a better mom, wife, and grandmother. I will never go back."
Laura H.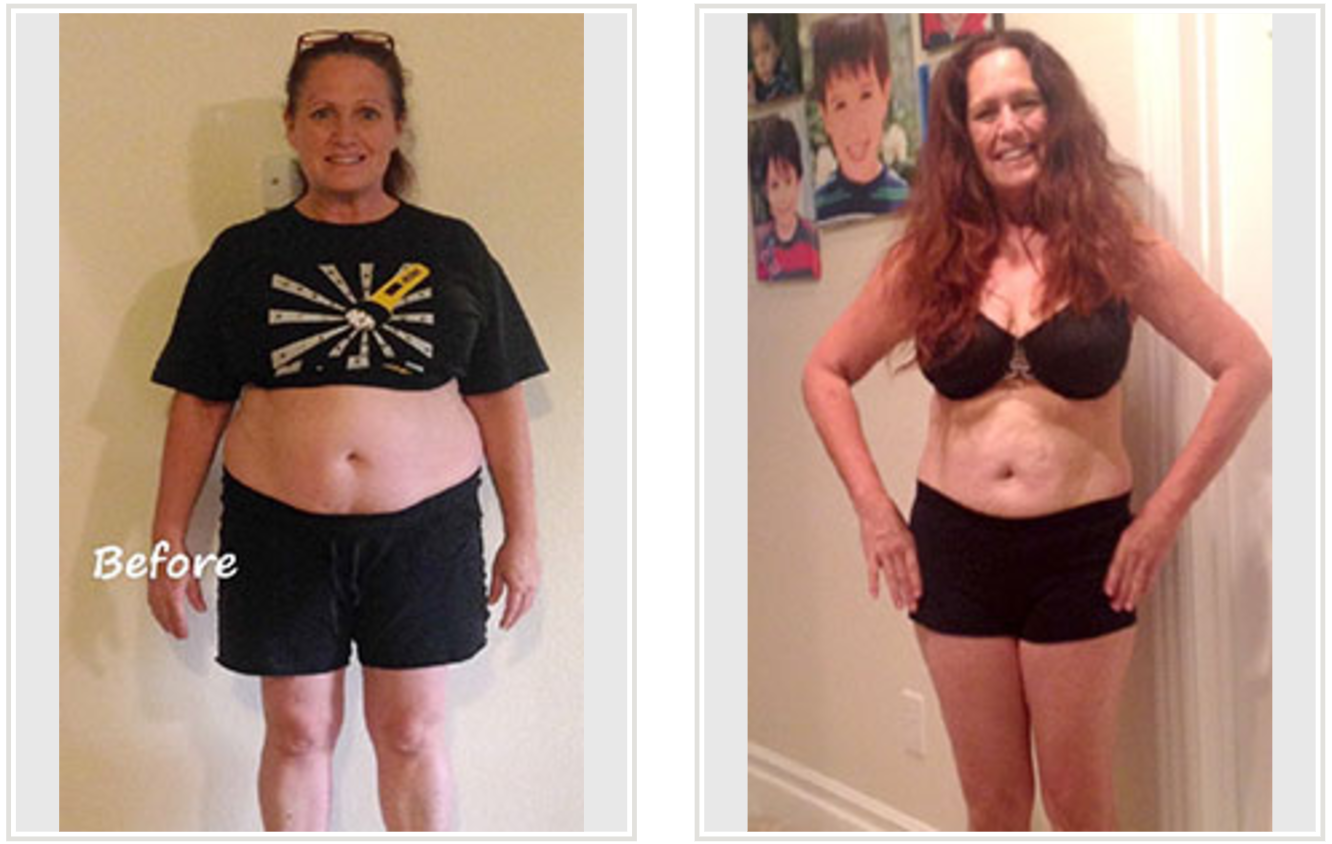 "After having a baby at age 46 and then menopause in my early 50's, the weight piled on. [But] after just a few days on the Beachbody program (21 Day Fix) I was seeing results right away. [It is] easy to follow and did not take too much time. Being age 55, I appreciate the modifications that I needed for certain exercises due to old dance injuries. I feel like Wonder Woman now!"
Theresa M.