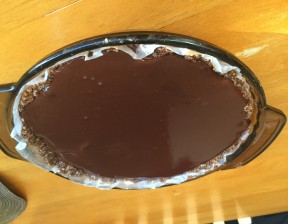 Just the sounds of Salted Caramel Pie has my mouth watering. How about you?
I'm always looking for healthier sweet treats. That means sweets that don't have processed sugar or white flour. I like recipes with honey, 100% maple syrup, or date paste. I notice that I feel differently when I eat these compared to refined sugar. I'm not sluggish and yucky feeling.
Someone shared this recipe, from Vegan Richa, with me and I tried it. My husband and neighbors loved it so much that the neighbors who are hosting our Thanksgiving said to make 2 batches! It's a great recipe, but not too sweet and all you need is a little piece. If you're a coffee drinker it will go great with a cup of fresh coffee. It is a little labor intensive, meaning it takes a little time to make it, but then it lasts quite a while in the freezer and doesn't get real hard. It stays a little bit soft so you can enjoy it for a couple of weeks.
Here's the link to the recipe! I didn't alter anything, though I think I might try it one time with just a nut crust instead of a date crust.
It has 3 parts to it ~
Step #1       The Crust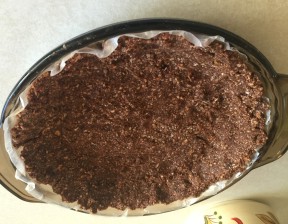 Step #2        The Filling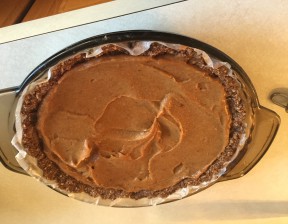 Step #3         The Top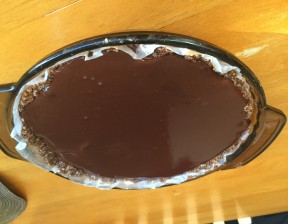 Look how creamy and awesome this topping is ~ beautiful!

If this has been helpful and you know that someone else could use this information please SHARE IT and PIN IT! And don't forget to leave me a comment below!!! I LOVE to hear from you AND I'd love to hear WHAT I could help you with in the future!! 
As Always ~ Remember 
Eat Clean ~ Stay Lean 
Risa
PS:
Need a little treat? Check out my 4 Ingredient Chocolate!